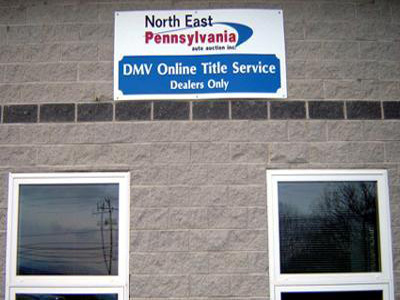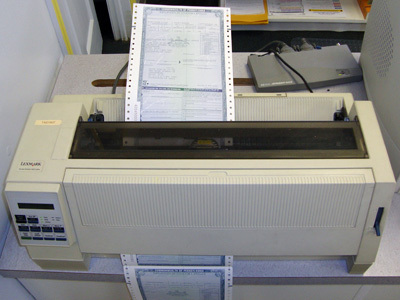 Our title service has printed thousands of dealer titles, maybe we can save you money!
TITLE SERVICE HOURS:
Monday - 8:00 A.M. TO 4:00 P.M.
Tuesday - (Sale Day) 8:00 A.M. TO 4:00 P.M.
Wednesday - 8:00 A.M. TO 4:00 P.M.
Thursday - 8:00 A.M. TO 4:00 P.M.
Friday - 8:00 A.M. TO 1:00 P.M.
The Title Service Phone Number is: 570-496-4881
Fax Number is: 570-496-4865
To have applications processed or to pick up titles you MUST HAVE the following:
A government issued drivers license or photo I.D. card, along with your dealer registration card or summary card. These credentials will be photocopied,
and made part of your applications, each time you have the work processed at the N.E.P.A. D.M.V. office.
ALL PAPERWORK MUST BE DROPPED OFF AND WE WILL NOTIFY YOU WHEN COMPLETED
Each title must be accomanied by a check made payable to North East Pennsylvania Auto Auction.
Call (570)496-4881 with any questions.